Here are the covers of both my current CDS.
This first Music CD presents songs of life and love and is  complementary to the author's new book: Walking in Love. Each song is keyed to a particular type of love, i.e., love of country, a wife for her husband,  the love of freedom, eternal, unrequited love between a woman and a man, Mary Magdalene for Jesus, The love of Jesus' mother, Mary (blessed by God and  the prototype of a loving mom), The love of Jesus for all.  Each is intended to motivate the listener to join in the joy expressed in the song (enjoy it). Such joy is the central element addressed in both book and CD that guides us in our Walk in love.
Click on Play button below to free listen  "Ave Maria" in the first CD song list
5. Ave Maria



CD Cover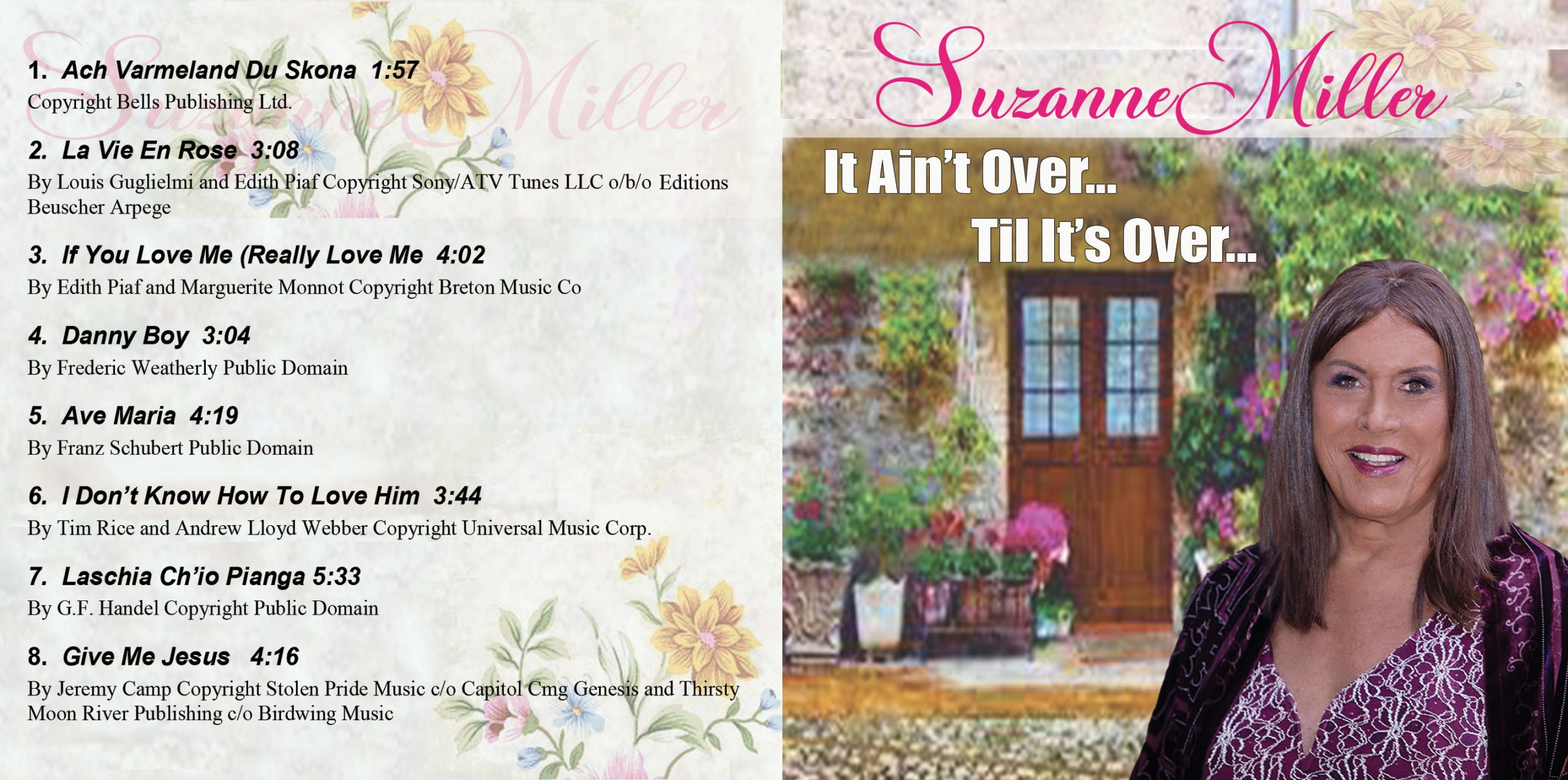 This second CD, Walking in Love: Food for The Journey, presents songs of love appropriate to the various stages of life.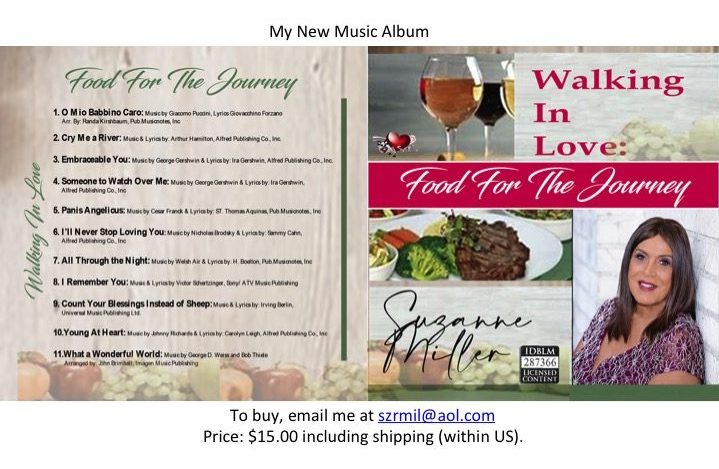 Click on the play button below to free listen to "I'll Never Stop Loving You" from the second CD.